Oturehua - (Or-to-ree-who-a)) meaning "Place where the summer stands still" and boasting a great old country pub – lots of communities still do. But no other place in New Zealand has a museum quite like Hayes Engineering Works and Homestead, as well as an old store like Gilchrists.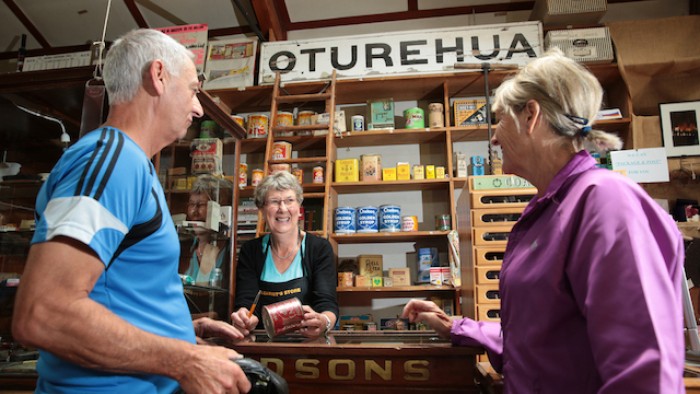 Oturehua
About Oturehua
Gilchrists General Store is still operating in the township, almost unchanged in appearance since 1899 – the products on the display shelves behind the long counters will bring back nostalgic memories for many.
Admire the scenery, the distant Hawkdun Mountains, as you cycle through farms in the Ida Valley. As you pass the Idaburn Dam, one of the coldest places in Otago in winter, you can think of the skaters and "curlers" who grab their curling stones and tam o'shanters to come out and play when the ice has thickened. And some of you may be keen to join the thousands of motor-bikers who come here to freeze their manhood at the annual Queens Birthday Brass Monkey rally.

But when you stop at Hayes Engineering Works and Homestead just outside of Oturehua it's the beginning of a journey into the past.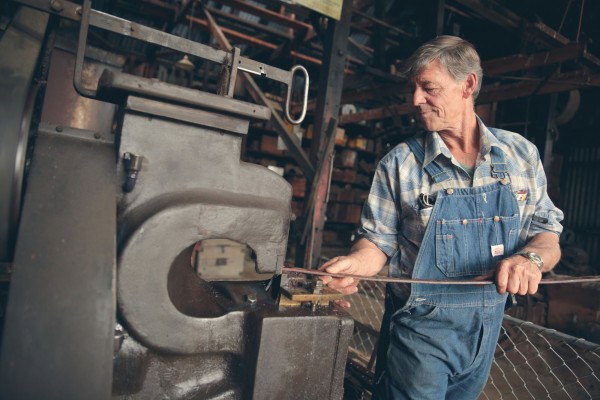 This is now a museum with many examples of the ingenious agricultural tools invented by Ernest Hayes – and a café, shop and restored homestead.
The country police station and post office are long gone, but the local transport industry is now booming. Oturehua was once called "Rough Ridge" after the range of mountains to the south. The locals preferred the Maori name, meaning "Place where the summer star (Antares) stands still," and the name was changed when the railway arrived in 1908.
On the way to Wedderburn you can detour up Reef Road and take a short walk to the Golden Progress Mine, where a wooden "poppet head" still looms over a shaft that was sunk in search of gold-bearing quartz.