A tangible link with goldmining - Mitchells Cottage is one of the best surviving examples of the stonemason's craft in New Zealand.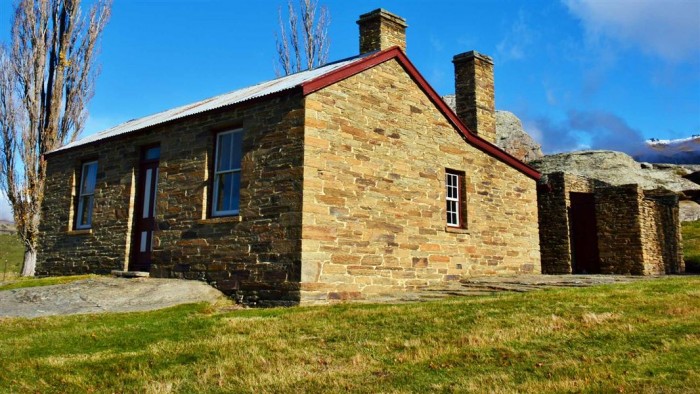 The cottage was built by gold miner, Andrew Mitchell, for his brother John and sister-in-law Jessie. Andrew began the project in 1880 and using local stone built the cottage with stone masonary techniques he had learned from his father at home in the Shetland Islands.
Building the cottage became a long-term project. It was finally completed in 1904, had 5 bedrooms and housed John and Jessie's family of 10 Children.
The cottage stands amongst large schist tors with a fantastic view over Fruitlands Valley.
Andrew Mitchell planted holly, spruce and other trees that remain today. He has also left another legacy of his remarkable skill - a sundial chipped out of a solid block of schist.
The cottage and its grounds were purchased for a historic reserve in 1980.