Most people who bike the whole length of the 152 km Trail allow themselves at least 3 days. Plan for 4.5 - 5 hours of cycling each day.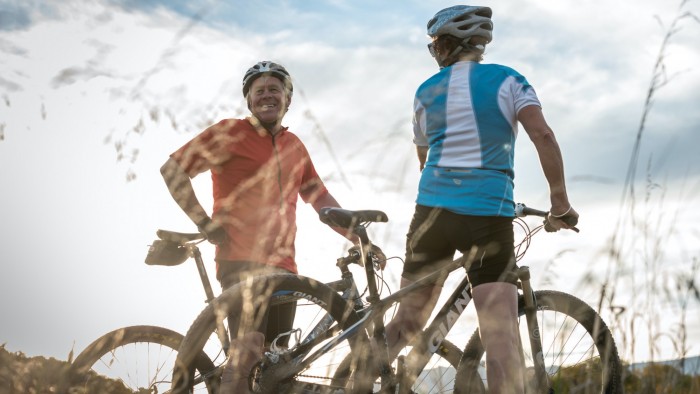 You can travel from either direction, but will need to decide where you want to stop overnight and how far you want to cycle each day. The accommodation and food options between Ranfurly and Middlemarch are more limited, so take this into account when planning your trip. A longer section will require a greater level of fitness.

A suggested trip starting at Clyde:
Day 1 – Clyde to Lauder (44 km)
Follow the scenic river valley up to Chatto Creek, then cross over Tiger Hill.
You can stop for refreshments at Alexandra, Chatto Creek and Omakau.
Day 2 – Lauder to Ranfurly (48 km)
Takes you through the famous Poolburn Gorge, then you should have time to explore the Trail's iconic places at Oturehua – Hayes Engineering and Gilchrists Store as well as the Golden Progress Mine. You will reach the highest point of the Trail at Wedderburn, then its downhill to Ranfurly.
Day 3 – Ranfurly to Middlemarch (60 km)
The highlights of the last day are travelling though the Upper Taieri Gorge, between Daisybank and Hyde, and stopping at the old restored hotel in Hyde. No uphill stretches on the last lap down to Middlemarch.

-------------------------------------------------------------------------------------
You get a totally different view of the scenery if you start the Trail at Middlemarch, and some people find the inclines (e.g. over Tiger Hill) are more gentle this way.

Suggested trips starting at Middlemarch:
Day 1 – Middlemarch to Waipiata (52.5 km)
Day 2 – Waipiata to Lauder (55.5 km)
Day 3 – Lauder to Clyde (44 km)
Or…
Day 1 – Middlemarch to Kokonga (42 km)
Day 2 – Kokonga to Lauder (66 km)
Day 3 – Lauder to Clyde (44 km)
Or…
Day 1 – Middlemarch to Kokonga (42 km)
Day 2 – Kokonga to Oturehua (43.5 km)
Day 3 – Oturehua to Clyde (66 km)
Or…
Day 1 – Middlemarch to Ranfurly (60 km)
Day 2 – Ranfurly to Lauder (48 km)
Day 3 – Lauder to Clyde (44 km)
Spend Time in Trail Communities
You will travel through a number of small communities on your journey so take time to stop and enjoy the Heritage of our Trail.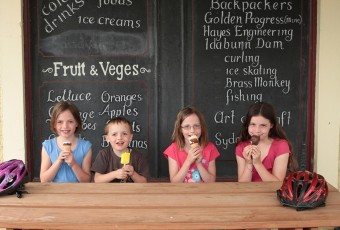 Oturehua
Gilchrists Store
Even if you are not into shopping you should visit Gilchrists Store in the main street of Oturehua.
Ophir
Ophir Post Office
Ophir, now a quiet, one-street country township, was once the biggest gold mining town in the Manuherikia...