A small country village on the south edge of the Maniototo basin, Patearoa is a favourite base for fishermen. Old historic cottages include a corrugated iron building from the gold rush days, which still functions as a lending library.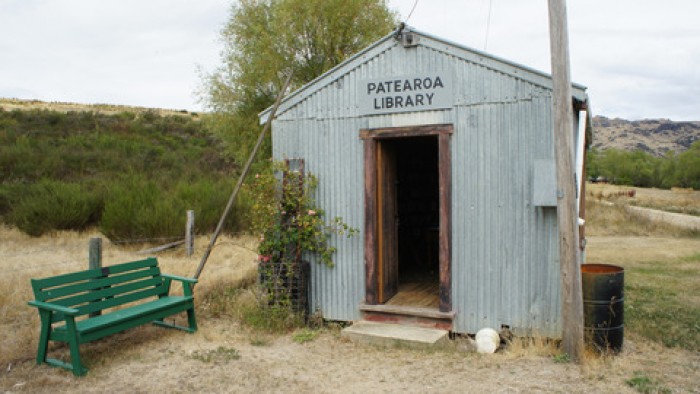 Patearoa
About Patearoa
The upper reaches of the Taieri River and the adjacent wetlands area are a popular place to fish or photograph wading birds. The township was originally known as "Sowburn" (this means "Pig Stream" – an early surveyor gave a lot of Scottish "animal" burn names to local places when his original choices were rejected). You can follow the Sowburn Walkway to an historic Chinese miners campsite, where you will find leftover gold tailings and sluicings and the remains of huts.
The swimming holes in the Sowburn Stream deserve a photograph or two.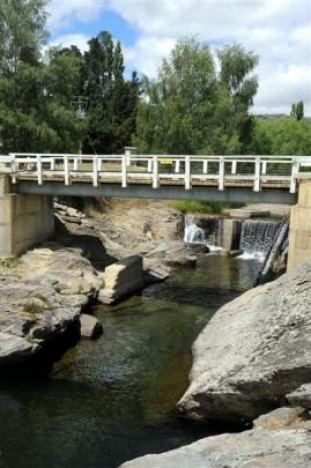 Patearoa ("long fortification") takes its Maori name from the Patearoa sheep station, which took its name from the highest peak in the Rock and Pillar range. Moa bones used to be found scattered over the plains here, as well as 'umu' (cooking places), reminders of much earlier visitors.
Patearoa is off-trail, but you can reach it from Ranfurly, or you can include it in a loop trip from Waipiata, passing the Hamiltons Diggings and cemetery – the headstones can be fascinating to read.