If you have just conquered the sweeping S-bends up Tiger Hill, you can look forward to a well-earned rest at this small country township in the Manuherikia Valley.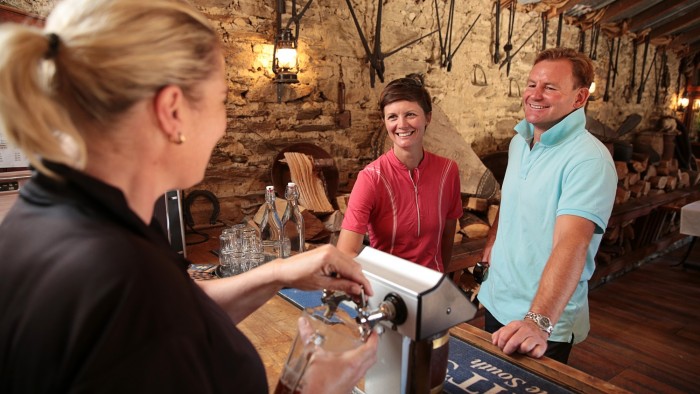 Omakau
About Omakau
Omakau - (Or-maa-koh) meaning "Belonging to Husband & Wife". Look out for homemade pies at the café, or something more cooling at the old country hotel – (the old stables out the back are the site of iconic Speights beer television advertisements.) The old railway goods shed still stands as a shelter beside the Trail, while the cemetery across the track is a restful place to soak up a sense of history.
You are in the middle of historic goldfields country here and Omakau is the perfect place to base yourself. Make sure you cycle the two kms out to the picturesque old gold mining township of Ophir. If you have time to fit in an extra day, get on your bike and explore the area; take in the quiet country scenery, old stone or mud brick buildings, the old store at Matakanui and the cemetery at Drybread. Car transport would make it easier to visit Cambrians, with its old school and Common Forest rest area, as well as the nearby historic township of St. Bathans, famous for its Blue Lake and the haunted Vulcan Hotel.