Ophir's wealth can be measured in heritage buildings – especially the Ophir Post and Telegraph Office, which is the longest running Post Office in the country.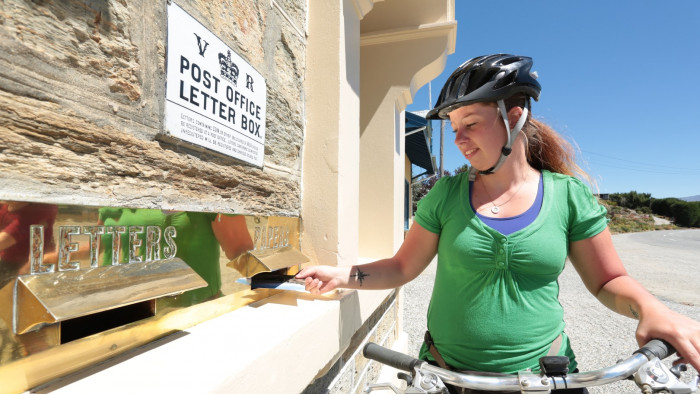 Ophir, now a quiet, one-street country township, was once the biggest gold mining town in the Manuherikia Valley.

Ophir ranks as one of the country's most authentic gold mining settlements, along with Clyde and St Bathans. The current Post Office was built in 1886 and has operated there since then, the interior remaining largely unchanged over that time. The New Zealand Historic Places Trust took it over in 1976, the outside of the Post Office has been restored, and the Trust still operates it for three hours every weekday morning. You can admire their display of "memorabilia" and buy a postcard and post it there with their unique pick-and-shovel gold mining postmark. Locals collect their mail here instead of getting home deliveries, and it is still a place to meet neighbours, swap garden veggies… it's a very sociable place to live.