Even one day is enough to get a taste of the Rail Trail and experience some of the more spectacular sections.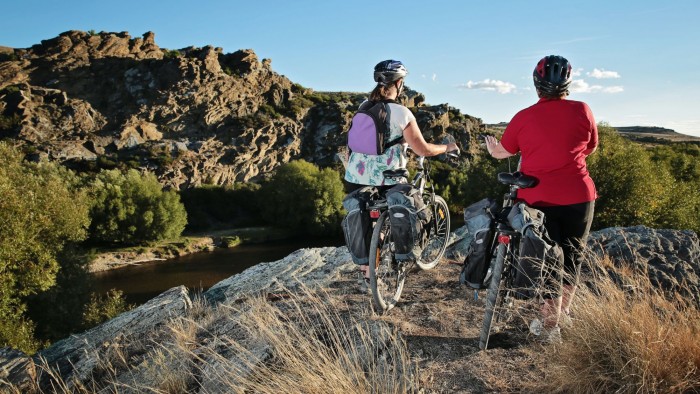 If you arrange your own trip, check out the closest road entry/exit points and car parks, and organise your transport at each end – and you can factor in uphill/downhill sections, as well as the wind direction. Most Trail operators can arrange to transport you and a bicycle to and from popular sections.
If you are near Clyde, try starting in the Ida Valley.
Oturehua to Auripo =12 km
Auripo to Lauder = 10.5 km
Lauder to Omakau = 7 km
Omakau to Chatto Creek = 12 km
Chatto Creek to Alexandra = 17 km
Alexandra to Clyde = 8 km
Suggested trips
Oturehua to Omakau (29.5 km)
Investigate the nearby Golden Progress Mine, Gilchrists Store, Hayes Engineering, picnic lunch in the Poolburn Gorge, cross the longest bridge to Lauder, then finish your day at Omakau.
Auripo Road to Chatto Creek (29.5 km) to Alexandra (46.5 km)
Experience one of the highlights of the Trail, the Poolburn Gorge, hidden away amongst the hills, glimpsed only by train passengers. Venture through the two tunnels and across the famous viaduct. Lunch at Lauder or Omakau, cross over Tiger Hill and enjoy refreshments at Chatto Creek. Arrange a pick-up there – or follow the Manuherikia River downhill to Alexandra.
Lauder to Auripo and return (21 km)
Cross the longest bridge near Lauder, lunch in the secluded Poolburn Gorge (no cars here), discover the ruins of the old tunnelers camp, admire the tunnels and viaduct, before you head back again.
Omakau to Alexandra (29 km + 5)
Add on a short detour (5 km) to the historic township of Ophir, cross the historic stone bridge, loop back to the main highway and return to Omakau in order to rejoin the Trail near the Domain. Cross over Tiger Hill and earn a drink at the Chatto Creek Tavern, before following the river to Alexandra.

If you are near the Middlemarch end, you can enjoy the Upper Taieri Gorge.
Kokonga to Hyde = 14.5 km
Hyde to Rock and Pillar = 14 km
Rock and Pillar to Middlemarch = 13.5 km
Suggested Trips:
Hyde to Daisybank and return (21 km)
Experience the spectacular and secluded world of the Upper Taieri Gorge – tunnels, bridges, Wild West scenery – picnic by the river, then admire the scenery in reverse as you return.
Kokonga to Middlemarch (42 km) Follow the Trail through the gorge, stop at Hyde for lunch, and enjoy a downhill trip through the Strath Taieri Valley.
Need More Time
Once you have enjoyed a taste of the Trail, be sure to book a longer trip and visit some more of what our place has to offer.