Explore the Trail like never before. Look for our Rail Tales logo along the Trail and read the stories of a by-gone era.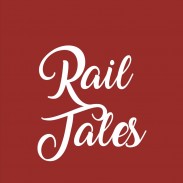 Beyond the Ngapuna Station and high on the Rock and Pillar Range, the first ski field in Otago was founded in 1932...
In the early years of the Otago Central Railway operation, passengers were accommodated in 'mixed' trains carrying both passengers and freight...
After the Hogburn (now Naseby) and Hamilton gold rushes, gold was discovered at Hyde and the township came into being...
Curling was introduced from Scotland by goldminers who came to Otago in the early 1860's...
The Town of Eight Mile grew with miners and shopkeepers and merchants. The Otago Witness, in December 1864, reported that it was "remarkably lively, in a state of excitement and gaiety - horse racing, balls and suppers every night..."