Fondly known as "Alex," this is the biggest town along the Trail and your chance to do any serious shopping. First-time visitors to Central Otago can see right away why it is labeled "A World of Difference" – nestled against the dry-as-a-bone Knobby Ranges, Alex looks like an oasis in the desert.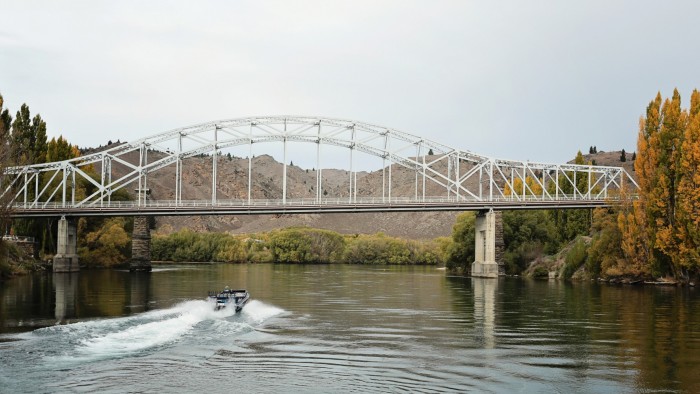 Alexandra
About Alexandra
Like Clyde, Alexandra began as a gold rush town in the 1860s, its heyday being the dredging days of the 1890s. There are still historic buildings and places scattered around, but it has the feel of a modern town, catering for the orchards, sheep farms and (the new gold) vineyards that surround it.
This is the main rural service centre in Central, catering for your important needs – in health care (doctors, pharmacies, Dunstan Hospital), banking and ATMs, legal services, retail shops (fashion, gifts, books, household), food retailers (the butcher, the baker, supermarket), bicycle service, tour operators…
The hot, dry, sunny days of summer make it a popular holiday place, a great place for relaxing – enjoy fine food and wine at local cafes and restaurants, go on a wine or craft trail.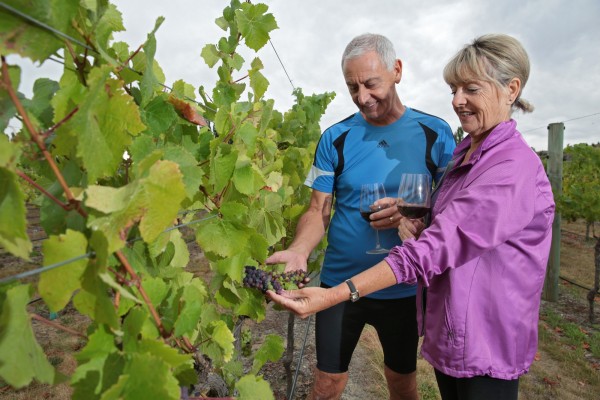 Time your trip for events such as the spring Alexandra Blossom Festival and the Thyme Festival in November (check out the Events section on our website). The Alexandra Visitor Centre-Central Stories Museum also has heaps of information on more energetic things to do… local walking guides, 4-W drive tours, easy cycling trips or mountain bike trails in the hills, fishing, water sports… or take a look at their gold mining history display and then explore the Earnscleugh Tailings Historic Reserve, go gold panning, discover the history of gold mining days from a river boat cruise…. The local Department of Conservation office also offers helpful advice and sells maps/guides for walkers, trampers, etc.
And, eat your heart out Hollywood, Alex has a real clock on its hillside – 11 m wide and lit by LED, you can see it from 10 km away, or you can cross Shaky Bridge and walk up to the lookout.
Food, Wine and Accommodation