Rail heritage is still in evidence along the Trail and along with the stories, have become woven into our heritage and pioneering psyche.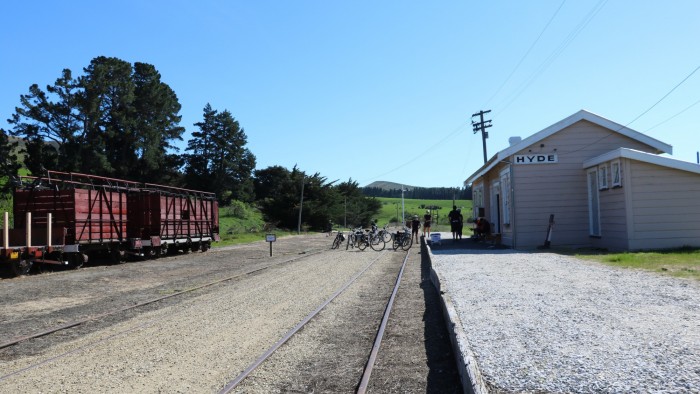 Hyde Station Rolling Stock and Railway Fabric
The Hyde Station Building and Rolling stock, once in private ownership and unavailable for viewing to the public and Trail users was purchased by the Otago Central Rail Trail Trust in 2016. The station and some of the original equipment is an important part of the rail heritage and adds value to the trail user experience.
Since purchasing the Station both the building and the rolling stock have had a facelift. The building is open to the public and contains some interesting interpretive material.
Ranfurly Turntable
In rail terminology, a railway turntable or wheelhouse is a device for turning railway rolling stock, usually locomotives, so that they can be moved back in the direction from which they came.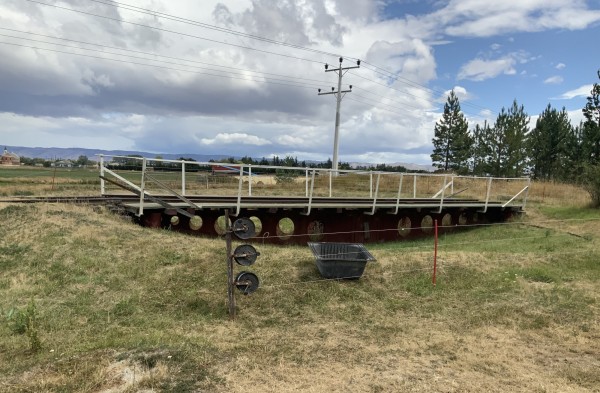 Access around and over the Ranfurly turntable has recently been upgraded so that it is safe for the public. The balustrades have been increased in height and repainted; an interpretation panel directs Trail users to the site.

The turntable at Clyde has also been upgraded and the boundary has been re-fenced to allow access from the Trail.
Ngapuna Siding
Ngapuna was the first station past Middlemarch. This small station was originally named 'Springs' from the natural springs in the area. In 1910, the Maori name was adopted (puna, springs). It has historically been a small station with a shelter shed, loading bank and a stockyard.
The station has changed little during its life and the station closed in 1979 with the site being cleared. The Otago Central Rail Trail Trust obtained the original station building and returned it to the site in 2011.
Gangers Shed
Line Gang Shed - the small red sheds found along the Rail Trail used by workers who maintained the railway line, now provide shading and shelter for visitors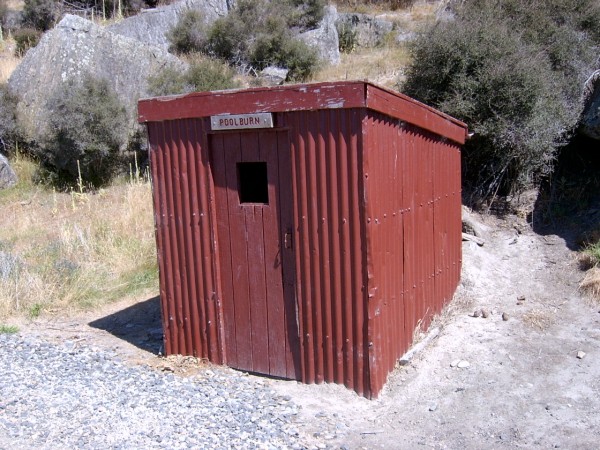 Hyde Memorial Site
Past the Hyde Station is 'Straw Cutting' the site of the fatal Hyde railway disaster. At 1.45 p.m. on Friday 4 June 1943 the Cromwell–Dunedin express, travelling at speed, derailed while rounding a curve near Hyde in Central Otago. Twenty-one passengers were killed and 47 injured in what was then New Zealand's worst-ever rail accident.