Arrange your own transport to these popular sections – or most Trail operators can hire you a cycle and drop you off / pick you up.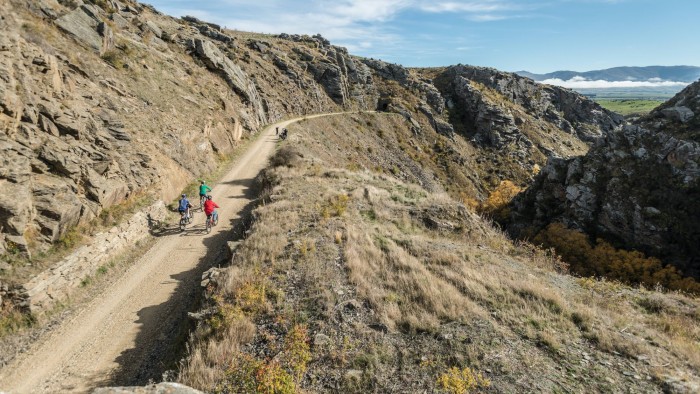 Depending on the wind you may decide to do your trip in the opposite direction.
Chatto Creek to Alexandra (17 km)
Follow the Manuherikia River valley downstream to Alexandra, then along the Trail to Clyde.
Daisybank to Hyde (11.5 km)
Follow the Taieri River down through the spectacular Upper Taieri Gorge – tunnels, bridges, picnic by the river.
Auripo to Lauder (10.5 km)
Start at the old Auripo Road Station site – and you can easily walk or cycle through one of the Trail's special highlights, the Poolburn Gorge. The Trail here is flat or gently downhill – the Poolburn Viaduct, two tunnels, a secluded gorge where you can have a picnic lunch – or you can go for a swim at the longest bridge on the Trail (Manuherikia Bridge) near Lauder.
Another option is to start at Lauder, cycle up through the Poolburn Gorge to the Viaduct and return to Lauder.