Kokonga - (kow-kow-nah) meaning 'bend' or 'corner'. From volcano to vanished lake, now farmland and a peaceful riverside that is just right for a rest.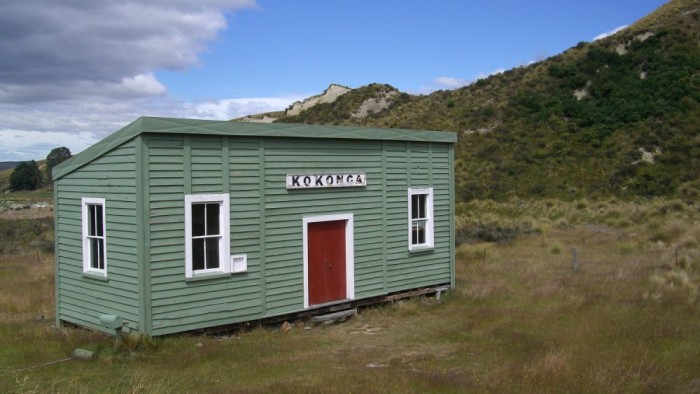 Kokonga
About Kokonga
The original station is no longer on site but you still get a sense of railway where once there was a station building.
If you are heading south you now leave the Maniototo and join the Taieri River on its way to the sea. The Trail skirts around the sunken depression that was once the fresh water Lake Taieri – until goldminers sent their sluicings downriver, the lake silted up and it was eventually drained. The local volcanic basalt rock proved to be more useful than any gold found here. Big blocks of the rock were carted by train to Dunedin for its grand Railway Station, and it was perfect ballast for the railway line.

Kokonga was another railway construction camp, but it was already known to gold diggers, as it was the easiest place to ford the Taieri River. (Rivers in those early days were known as "the New Zealand death.")
Look out for picnic spots near the Taieri River.
Food and Accommodation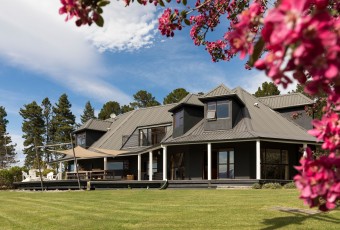 Kokonga
Kokonga Lodge
With panoramic views of the Kakanui Mountains, Kokonga Lodge provides luxury bed and breakfast accommodat…