Discover historic relics, amazing views and NZ's special diversity when you visit Conservation Spaces in Otago.
Kopuwai Conservation Area - Includes the upper reaches of both the Old Woman and the Old Man ranges. A vast area of 20,000 ha dotted with distinctive schist rock tors, Kopuwai forms an imposing backdrop to the Clutha/Mata-Au valley. It runs from 800 m above sea level to 1,682 m at the Obelisk/Kopuwai on the Old Man Range. Due to the low average annual temperature (close to 0°C on the exposed summit crest), the ranges are bisected by fields of freeze- thaw hummocks and mounds, creating a wave-like effect across the slopes and basins.
European history in Kopuwai revolves around gold mining and farming. Extensive gold deposits were found in Potters No. 2, Fraser basin and Omeo Gully in the gold rush era. Kopuwai has diverse flora and fauna, a wealth of birdlife and is home to sub-alpine lizards, beetles, grasshoppers, weta, spiders and moths – many found nowhere else in the world
Flat Top Hill - A dry land ecosystem, Flat Top Hill supports a diverse range of animal and plant life, including examples of regenerating native plant species that previously covered much of the lowland valleys of Central Otago. For walking and mountain biking, old 4WD access tracks exist. These tracks loop back on themselves, providing numerous combinations for exploration of the Flat Top Hill conservation area.
Flat Top Hill Conservation Area is located 6 km south of Alexandra on SH8. Turn left into the access to Butchers Dam. Access to Flat Top Hill Conservation Area is via an easement over private land and consent from the Last Chance Irrigation Company to use the dam crest. Respect the adjoining private property. Dogs must remain on a leash until in the Conservation Area. Foot and mountain biking only.
Oteake Conservation Park - Explore and experience Oteake, a vast landscape of golden tussock and changing light. Oteake is 65,000 hectares of mountainous high country, tussock plateaus, scree slopes, shrubland and wetland. The distinctive flat-topped Hawkdun Range is the park's centrepiece; often featured in painting, photography, poetry and prose.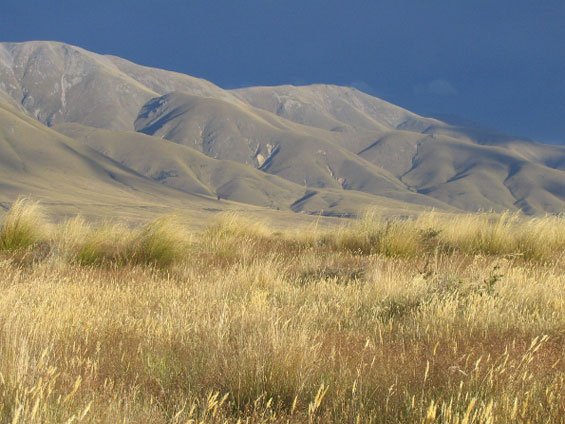 Oteake Conservation Park and adjoining public conservation land covers large sections of the St Bathans, Ewe, Hawkdun, Ida and St Marys ranges and parts of the upper Manuherikia basin. The park offers spectacular 4WD opportunities and tramping, mountain biking, fishing, backcountry skiing, horse riding, photography and hunting opportunities.
Rock and Pillar Conservation Area - Formed over the last 3 million years, the Rock and Pillars are a series of folds, (steep ranges rolling onwards like an ocean swell), the result of deep local faulting.
Some blocks of resistant schist remain, long after the surrounding rock has eroded away. These tors are a significant feature on the bleak and windswept ridges. The fell fields on the crest (slopes where freeze and thaw cycles push plants out of the soil, which make it a difficult place for plants to grow), have wave-like, ridgepatterned soils.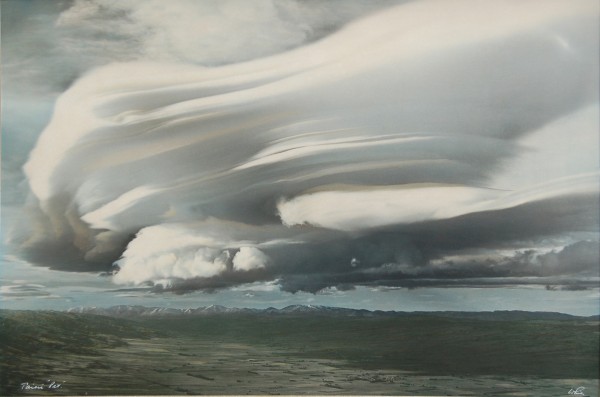 A lens-shaped cloud formation, known locally as the Taieri Pet, is seen regularly; its appearance is associated with nor-west winds.