You can get very hot in Ophir, and very, very cold in winter (one of New Zealand's coldest temperature here was -21°C) – but nobody minds too much, because this tiny authentic gold mining town is very, very charming.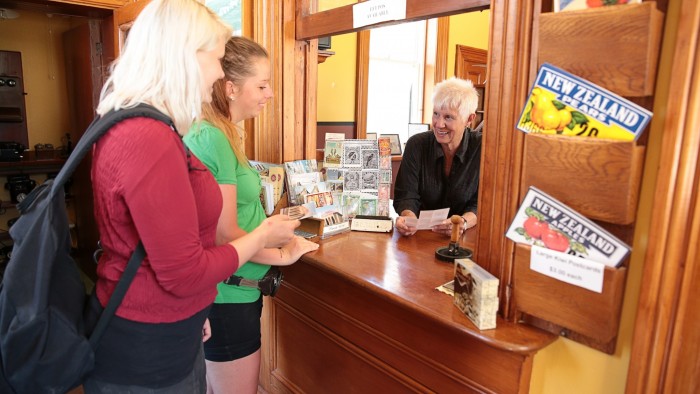 Ophir
About Ophir
Founded in 1863 on gold (though not a lot of it), Ophir was the biggest town in the Manuherikia Valley for years, until the railway bypassed it. Like Clyde, today it is rich in historical stone and mud brick buildings.
Walking down the street is like taking a trip back in time. The main street is not very long, so it is easy to find the old village hall, the policeman's house and gaol, the cottage hospital, the bank, the bakery or the courthouse, with a few old-fashioned hollyhocks and roses scattered here and there. There is now an historic covenant over many of the buildings here, and some of them are B&Bs where you can stay.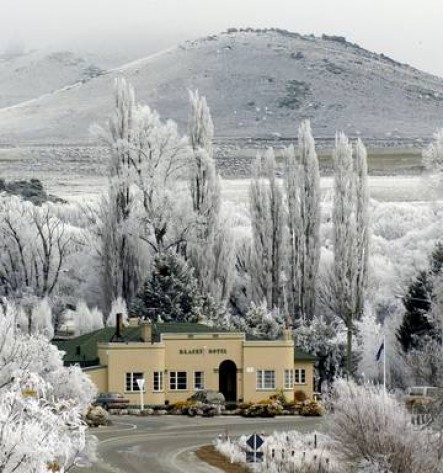 The stone Post Office (1886) is still operated today by Heritage New Zealand Pouhere Taonga
– send a postcard with their unique pick & shovel postmark. The town was formerly known as Blacks (gold was found on Black's sheep run), but it was then renamed Ophir in 1875, after the Biblical place where the Queen of Sheba found gold for King Solomon and his Temple of Jerusalem.
You can reach Ophir by a 2km bike ride along a flat side road from Omakau or enjoy the new cycle and walking track between Ophir and Omakau.
Plan a special overnight stay here, or loop back to Omakau via the historic Daniel O'Connell suspension bridge (one of the last in Central).
Food and Accommodation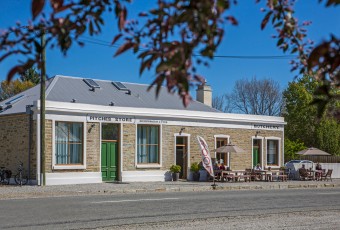 Ophir
Pitches Store
FAMILY ADVENTURE DEAL: 15% off accommodation and meals. Terms & Conditions: -Subject to availability, Dis…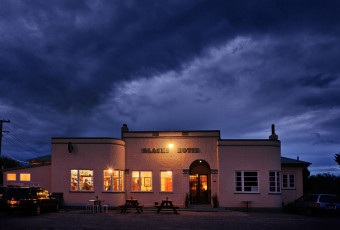 Ophir
Blacks Hotel
Come and discover a quirky new country pub on the block. Blacks is a 1920's Art Deco Hotel with a unique …