A 5-Day plus trip allows you time to meet the locals and explore the interesting and historical places in this part of Central Otago.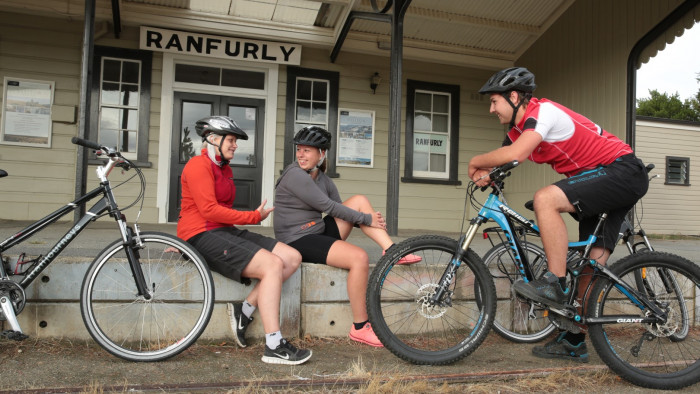 Add some more adventure to your trip – go river cruising, 4 Wheel driving, horse trekking, Curling, fly over Lord of the Rings movie sites, go fishing, take yourself on a Wine Trail, or Art Trail, explore old gold mining villages.
Check out things to see and do when planning your days.
Suggested 5-Day Itinerary starting at Clyde:
Day 1 – Clyde to Omakau (37 km) – or stay off-Trail at Ophir
Day 2 – Omakau to Oturehua (29.5 km)
Day 3 – Oturehua to Ranfurly (25.5 km) – or stay off-Trail at Naseby
Day 4 – Ranfurly to Hyde (32.5 km)
Day 5 – Hyde to Middlemarch (27.5 km)
Suggested 5-Day Itinerary starting at Middlemarch:
Day 1 – Middlemarch to Hyde (27.5 km)
Day 2 – Hyde to Ranfurly (32.5 km) or stay off-Trail at Naseby
Day 3 – Ranfurly to Oturehua (25.5 km)
Day 4 – Oturehua to Omakau (29.5 km) or stay off-Trail at Ophir
Day 5 – Omakau to Clyde (37 km)
Enjoy our Place
Add on some side trips and really get to know Central while you are here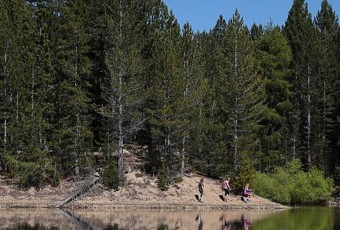 Naseby
Naseby Trails
Naseby Trails - some of the best biking terrain in New Zealand. The Forest Recreation Area covers more t…
Sutton Salt Lake
New Zealand's only inland salt lake, with water about half as salty as seawater  With no outlet, Sutton …