An old gold mining town in the middle of the Naseby Forest, Naseby is often referred to as the "Jewel of the Maniototo".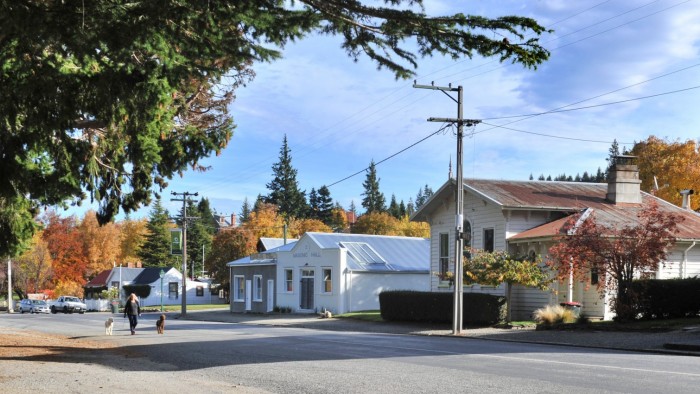 Naseby is an attractive place to relax – historic old buildings, a café, a couple of old pubs, and if you want more then there is more...
Naseby Trails - From 1899 pine forests were planted to the west of the town. "Wilding" pines from the forest eventually spread over the goldfield tailings and then through the town – and now the forest trails make a popular playground for walkers and one of the best mountain bike terrains in New Zealand.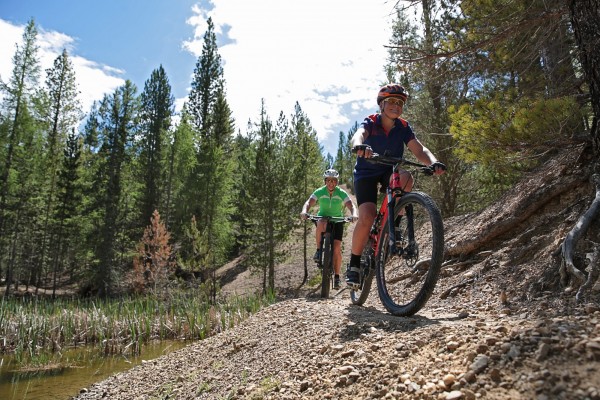 Photo: James Jubb /Tourism Central Otago
Naseby Ice Rink, Luge and Snow Park and an International Curling Facility - With an indoor ice rink for curling, Naseby has become the all-year-round "ice capital" of New Zealand – have a go, you don't need to be experienced.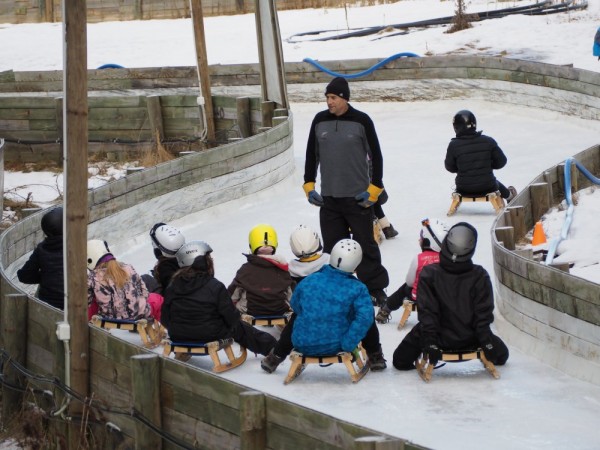 Outdoors there is a winter skating rink as well as an ice luge, where you can sledge down 800m through the forest.
Swimming - The swimming dam is tucked up the hill, opposite the camping ground, on Swimming Dam Road. It is filled each year from the water race and is a popular spot for swimmers of all ages.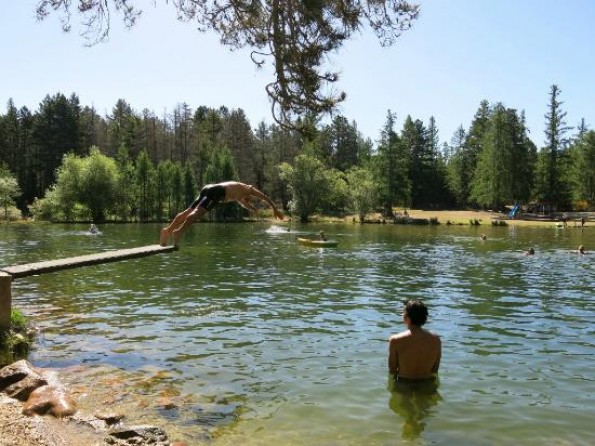 There are plenty of shallows for the youngsters at one end, and a lovely deep hole and diving board for the older children, at the other.
Coalpit and Hoffman Dams are also suitable for swimming.