The oldest continuously trading store in New Zealand – you can buy goods here, but it is also like a "living museum".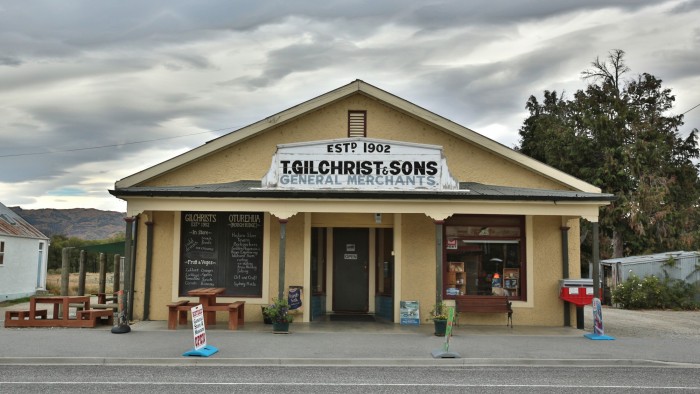 Even if you are not into shopping you should visit Gilchrists Store in the main street of Oturehua.
The shop's original building, built in 1898, is still next door. The current premises date from 1920. Little has changed inside over the years – some people may remember the days of shops when shelves were layered up the wall safely behind long counters – no self-service in those days. There are displays of many products and "Kiwiana" from the past that will bring back nostalgic memories to some, and old shop equipment will fascinate others. It is a real store today, where you can still buy food and groceries, cards, Rail Trail memorabilia, accessories and much more.