Dunedin, a Trail Partner of the Otago Central Rail Trail, is a beautiful University town on the east coast and a special place to start or end your Rail Trail adventure.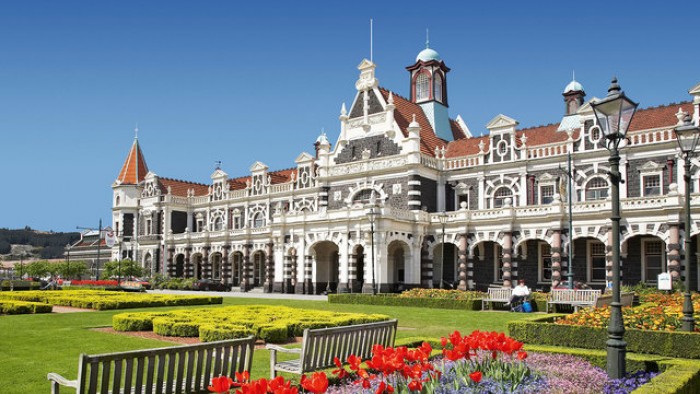 Dunedin
About Dunedin
Forget about suburban shopping malls - Dunedin still has shopping in its main street, where there is also a great range of restaurants, bars and cafes.
Walk around and admire Dunedin's old Victorian buildings, visit the museums or art gallery, go on a tour of amazing street art, climb the steepest street in the world. Visit the only castle in the southern hemisphere, or the Olvestan stately home, watch albatrosses or penguins or sea lions on the beautiful Otago Peninsula, go beach walking or surfing at one of the many spectacular beaches... and lots, lots more.
Have a good look around the stately Dunedin Railway Station, it was voted as one of the world's top 200 buildings in a recent tourist survey.
Dunedin also has some spectacular cycling and walking trails.