New Zealand's only inland salt lake, with water about half as salty as seawater.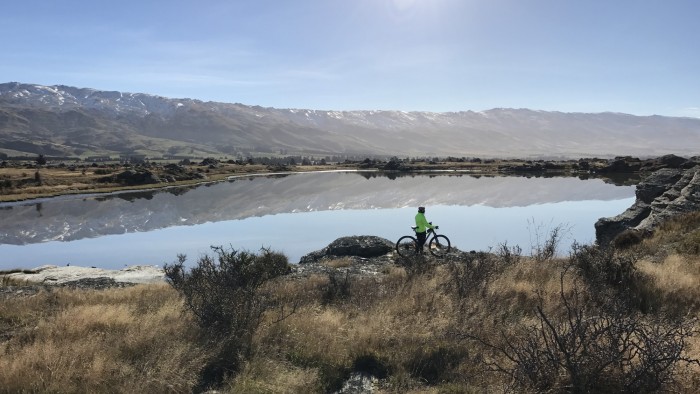 With no outlet, Sutton Salt Lake has concentrated salts from surrounding soils as it has repeatedly filled, evaporated and refilled.
Nestled amongst the spectacular parallel rock tor ridges of Sutton, with a backdrop of the Rock and Pillar Range, the lake (approximately8 ha) occupies an enclosed shallow basin in the schist rock landscape.
Salt tolerant herbs and grasses occupy the lake margins, although in a dry summer the lake dries up completely, only to refill again during the winter. A range of water birds and waders use the lake, feeding on the tiny salt-adapted aquatic animals, including copepods, rotifers and water beetles.
A 3.5 km self-guided loop walk to the lake and back is an easy way to enjoy the tranquility and natural history of this stunning landscape. It will take 40 - 60 minutes.
Dogs are not permitted.
Getting there - Sutton Salt Lake Car Park is located approximately 9.5 km from Middlemarch.
Drive south from Middlemarch towards Dunedin on SH87. Just after you cross the railway line for the second time, continue straight onto the unsealed Kidds Road - the reserve entrance is about 2.5 km along this road on the left.
If coming from Dunedin, drive south of Dunedin to Outram and take SH87, heading towards Middlemarch. Turn left onto Kidds Road before you cross the railway line at Sutton. The reserve entrance is about 2.5 km along this road, on the left.