The historic Macraes Flat goldmining town is well worth the detour.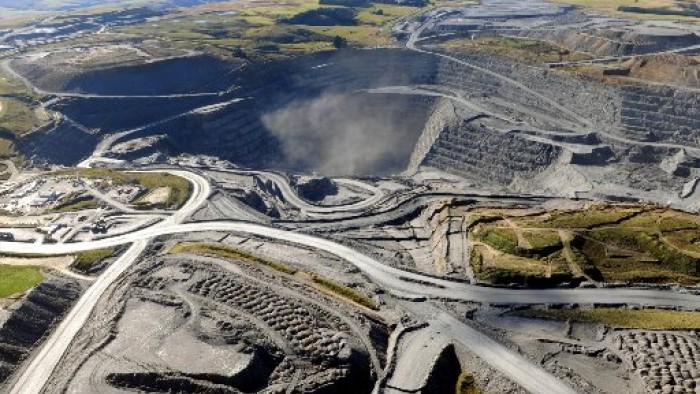 Macraes
About Macraes
The settlement was named after John McRae, who lived in the area in the late 1850s before gold was discovered nearby. In 2015 the name of the town was officially altered from Macraes Flat to Macraes
If you are interested in seeing how a goldmining operation works the enormous Macraes gold mine makes a spectacular sight. The scale of the operation and the scale of the vehicles used today is certainly impressive. This lucrative goldmine still produces about 170,000 ounces of gold annually! Check out the on site viewing platform and information hut which allows people to look out and over the Frasers Open Pit.
For more information visit the Macraes Website https://macraes.nz/
Take a break at the Stanleys Hotel in Macraes Flat while you are there. The historic Hotel has lost none of its charm. You can also explore the old Golden Point Battery which is 5kms from Macraes Flat. What a contrast to how gold mining is done today!
Food and Accommodation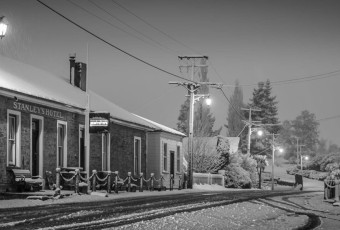 Macraes
Stanleys Hotel
Built in 1882, Stanleys Hotel is not only a fabulous country pub it is also a unique historic hotel.  
Hyde
Havrincourt Farm- Boutique Accommodation
We have 2 private farm houses located in a beautiful valley with stunning views. We are located near Macr…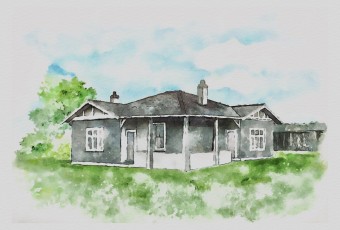 Hyde
Nenthorn Farmhouse
Opening February 2023 - newly renovated Farmhouse