An easy detour off State Highway 85, historic Naseby is known for great ice skating, heritage hotels and hiking around the old goldfields.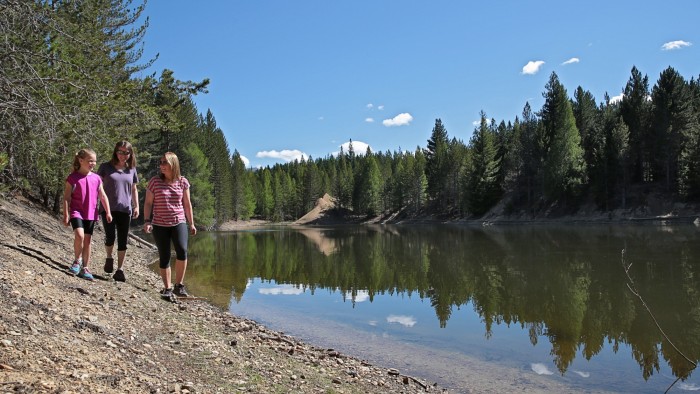 Naseby
About Naseby
"Jewel of the Maniototo" and a popular holiday destination.
Originally a gold mining settlement named Parkers, historic Naseby nestles in the foothills of the Mount Ida Range in Central Otago. It was the earliest settlement in Maniototo, and New Zealand's smallest independently-governed town for many years. The 1863 gold rush saw a peak of 5,000 miners within the year.
Today Naseby hosts a store, pub, cafe and the Maniototo Early Settler museum.
Take a night sky tour in the light pollution free skies or experience top class mountain bike tracks. Naseby forest trails make a popular playground for walkers and one of the best mountain bike terrains in New Zealand.
With an indoor ice rink for curling, Naseby has also become the all-year-round "ice capital" of New Zealand – have a go, you don't need to be experienced. Outdoors there is a winter skating rink as well as an ice luge, where you can sledge down 800m through the forest.
If you are not feeling so energetic, Naseby is an attractive place to relax – historic old buildings, a café, a couple of old pubs, museums…