The Otago Central Rail Trail is a Recreation Reserve managed by the Department of Conservation in partnership with the Otago Central Rail Trail Charitable Trust. It is free to ride the trail itself.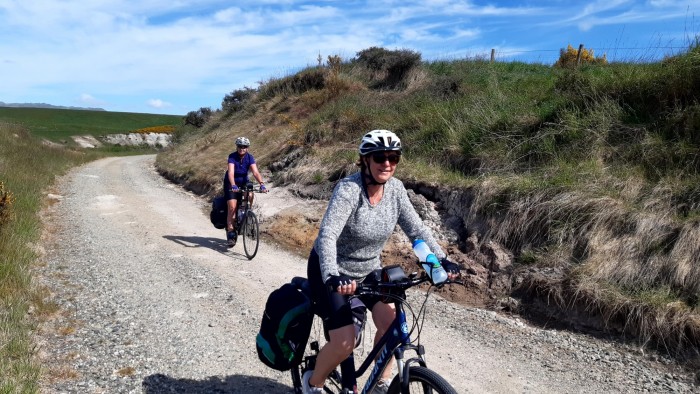 Where to Start
You can embark on your Otago Central Rail Trail adventure in Clyde or Middlemarch. If arriving by car, there is parking at both locations. If you need transport to the start, check for transport operators on our website.
Independent Travel
Start by deciding how far you want to cycle each day so that you can then focus in on a place where you need accommodation. Use our website to choose your accommodation, check dining options or print a map.
The Trail is 152km long. How far you travel in one day will also depend on your level of fitness. When cycling the average speed for most of us is 10km per hour, many people allow 3 - 5 days. The average walking pace is 4 - 6km per hour, allow at least 6 days.
For a leisurely trip with the opportunity to discover some of the sites and rural towns on the way then allow 5 days.
Rail Trail Passport
Pick up a Passport at the start of your journey and stamp your way along the Trail to record your progress. The Passport provides a wonderful momento and revenue from it supports enhancements along the Trail.
Passports to stamp en-route can be purchased from the Tour Operators, accommodation providers and/or the DOC office in Alexandra.
Using a Tour Planner
A Tour Planner will organise your trip for you. There is a choice of Tour Planners on our website. Tour Planners also hire bikes and provide transport.
What Level of Fitness Do You Need
The Trail is described as Grade 1 - suited to Novice cyclists, families and others seeking an easy cycling experience. As the Trail was originally a train track, there are no steep hills, but some of the long gentle climbs will require some energy but there are no sudden dips that need quick gear changes. If you are not a strong cyclist you may need to hop off your bike and push it up some slopes. Lots of older people have done the Trail, as well as younger children.
Camping along the Trail
There is free camping between Tiroiti and Daisybank and a site near Waipiata as outlined on our brochure map. There are Holiday Parks and/or Domains in Middlemarch, Oturehua, Ranfurly, Omakau, Alexandra and Clyde where you can book a site or a cabin. Our website can help with contact details for these places.
Interplanetary Cycle Trail
The Otago Central Rail Trail has become the first "Interplanetary Cycle Trail". We have shrunk our Solar System by a factor of one hundred million to one and mapped it onto the trail.
Pick up a brochure or download a pdf from our website and explore the vastness of our Solar System as you journey through time and space.
Share Your Experience
Once you have finished your trip we would love to get your feedback about your experience exploring Central Otago via the Otago Central Rail Trail. Tell us what you think. Completing our survey enables our Trust to continue enhancement projects along the Trail and to remain eligible for "Great Rides Funding". We need your support!
Like us on Facebook. Make us a friend and share your pictures!.
You can also send feedback direct to the Trust.
How do I get back to my vehicle once I have completed the Trail?
There are a number of options for transporting you and/or your luggage along the trail or back to your car. Most of our Tour Planners will provide this services and they are listed under the transport section on our website. Please use the link below for their contact details.
Do I have to wear a cycle helmet on the Trail?
Yes, you need to wear a helmet. It is compulsory for all cyclists on New Zealand roads to wear cycle helmets. In legal terms the definition of a road includes a street, a motorway, a beach and a place to which the public have access whether as of right or not.
Can I use a Drone on/along the Trail?
The Otago Central Rail Trail is not open to the use of drones due to the potential risk to users which is consistent with restrictions on most public conservation land. There is an ability for a permit to be granted for promotional /commercial purposes – Contact DOC - 03 440 2040
All commercial use of unmanned aircraft including Remotely Piloted Aircraft Systems (RPAS) or drones over conservation lands and waters requires a concession from DOC. Recreational use requires either a concession or authorisation from DOC. You can check with the local DOC office to see which applies to you, Alexandra 03 4402040
The concession/authorisation process enables DOC to monitor and manage the effects of activities on public conservation lands and waters. It is important you follow the rules and guidelines set by the Civil Aviation Authority (CAA) for operating aircraft safely – see the CAA website for more information.