Only a handful of people live here now, but this former gold mining town was once home to 2000 people.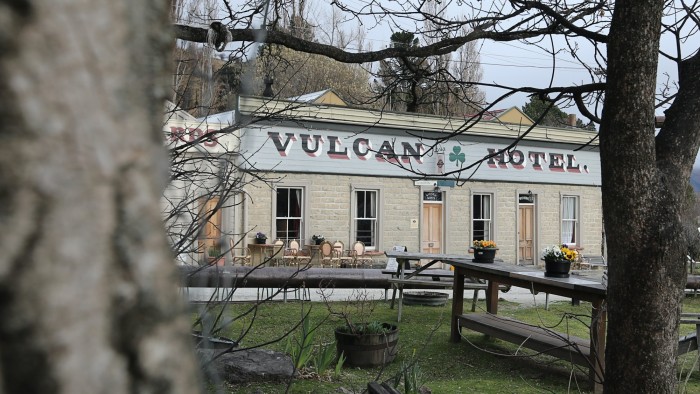 St Bathans
About St Bathans
Take your camera when you visit this tiny one-street village in the northern reaches of the Manuherikia Valley. The picturesque blue lake is famous, but one look at the old historical buildings in St Bathans tells you that here is another fascinating story from the past.
Like every gold mining town they had several hotels, now only the Vulcan Hotel remains. You can stay here – and the ghost in Room 1 is reportedly quite friendly!
The town, of course, also had a Post Office (it's still working), a Bank and a gold office, the constable's cottage and gaol, as well as St Albans church – one of the first pre-fabricated buildings in the country, funded by Frederick Dalgety (stock & station agent company). They are all still here, in an unspoiled state.
St Bathans Hall - The oldest continually used mud brick hall in New Zealand. It was built in 1892/93 by the local publican as a public hall 'suitable for theatrical and other entertainment'. Later uses included a Masonic Lodge, school room, mining company office, picture theatre and dance hall. It is now classified as a Category II historic place and is one of 21 sites in the Otago Goldfields Park.
The St Bathans Hall is open to the public from Labour Weekend to Easter every year.