The Trail ends (or starts) in Middlemarch beside the roadside gates, north of the railway station.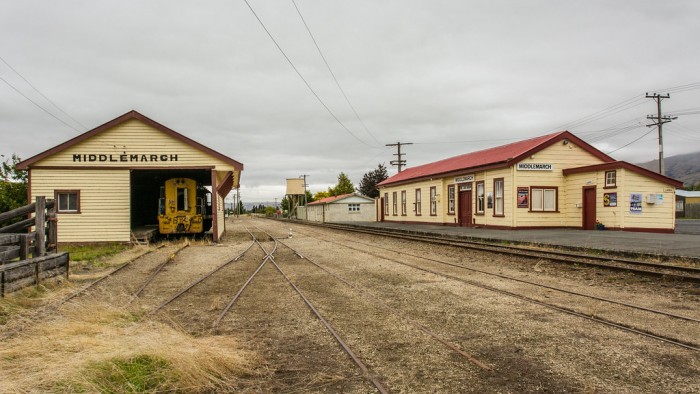 Middlemarch
About Middlemarch
Middlemarch is a small town that lies at the foot of the Rock and Pillar Range of hills in the broad Strath-Taieri valley, through which flows the middle reaches of the Taieri River.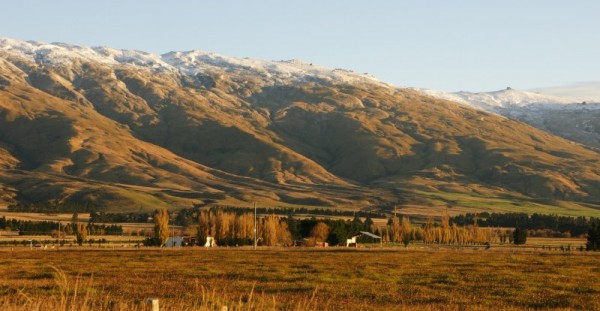 Just an hour from Dunedin along State Highway 87, Middlemarch is worth staying in for a few days to explore the stunning schist landscape, fish for trout, visit a farm, dine on gourmet food or just unwind and enjoy the generous hospitality of the locals who love to share their country interests.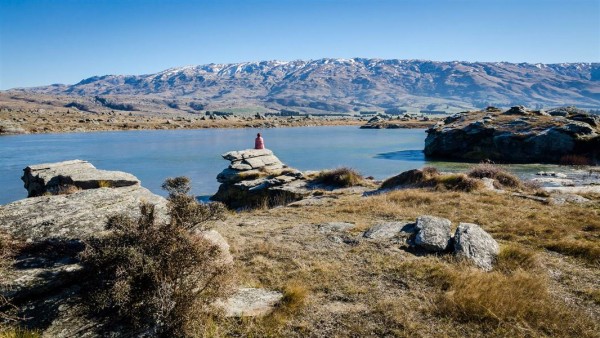 Make sure you visit the Sutton Salt Lake (23 km return) while you are in Middlemarch – the lake water sometimes evaporates in hot weather, leaving a lunar landscape – and you don't have to climb to the top of the Rock and Pillar Mountains to see spectacular schist tors. Bring your camera.
If you wish to know more about Middlemarch and what you can see and do in the area, please visit the Explore Middlemarch website