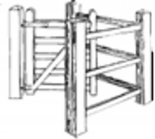 It's a question everyone asks. What is a kissing gate? Well, it's a small gate set in a 'u' or 'v' shape enclosure to keep stock off railway lines but allow pedestrians through one at a time. The action of the gate just touches or 'kisses' each of the two gateposts.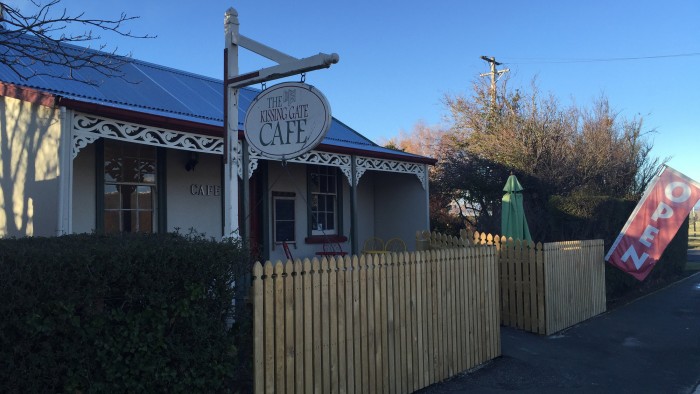 About Kissing Gate Café
The wonderful thing about the Kissing Gate Café is that food prepared by locals lives up to the promise of the restored wooden pioneer era cottage. Staff are more than happy to share their knowledge of Middlemarch history and attractions. Fresh ingredients, many sourced locally, are the order of the day.
Full range of beverages including espresso coffee, beers and Central Otago wines.
Hours 8.30am to 4pm Monday to Thursday or 4.30pm Friday to Sunday during summer - with earlier closure during winter. Dinners for 6 or more by prior arrangement but we find rail trailers prefer us to cater at their place of stay - ring at least 2 days ahead if you want details.
Seasonal menu largely based on a Mediterranean theme. Meals, light snacks, home baking.
Kissing Gate Cafe is on the main highway south west of the end of the rail trail.
Contact
Hosts
Jen and the team
Endorsements