The Otago Central Railway may have been closed in 1990, the track dismantled in 1991 – but the supporting structure of the "Line of a Hundred Bridges" (as it was nicknamed in the struggle to get it built) is our heritage today.

Despite the railway's demise, significant elements remain, perhaps most spectacularly in the form of tunnels, viaducts and culverts.  The sheer tenacity, back breaking work and engineering feats are awe-inspiring.
Line of One Hundred Bridges
Workmen laboured for many years, often in horrendous conditions, to build 97 bridges (some of these were major viaducts) and 13 tunnels, three of which we pass through on the Trail. They also shored up the track with embankments, cut cuttings and built culverts, all with their own hand tools. Engineering challenges in the rugged and isolated gorges were huge – their work over the 42 years is like a history of New Zealand's railway bridge building. The Capburn Creek bridge (1897) near Tiroiti has been left in an original condition - compare it to the modern Prices Creek viaduct (1963).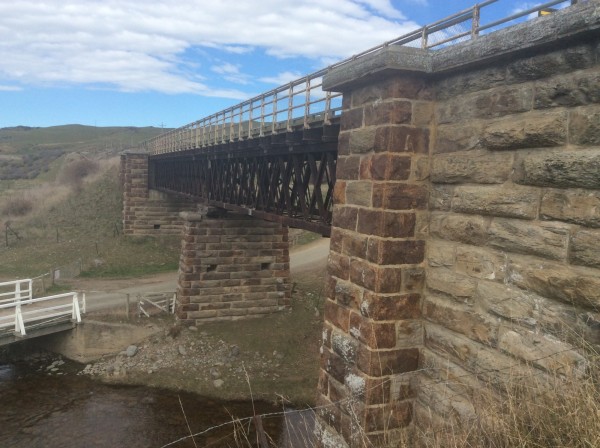 Today, we can sit on the seats provided for us along the Trail (some made with old railway sleepers) and admire the workmanship of the hundreds of workers. Take a close look at the stonemasons' skilled handiwork, the stone pillars on the Poolburn Viaduct, the schist facings around tunnel openings, the brickwork lining Prices Creek tunnel, even the stone facings on culverts (look below the track) are finished neatly.
Trail Tunnels
The stone work on structures along the Trail is one of the outstanding features and is an important part of the experience. Tunnels were brick lined for stability, a wooden framework was used to form the curve of the tunnels and to hold bricks in place while the mortar set.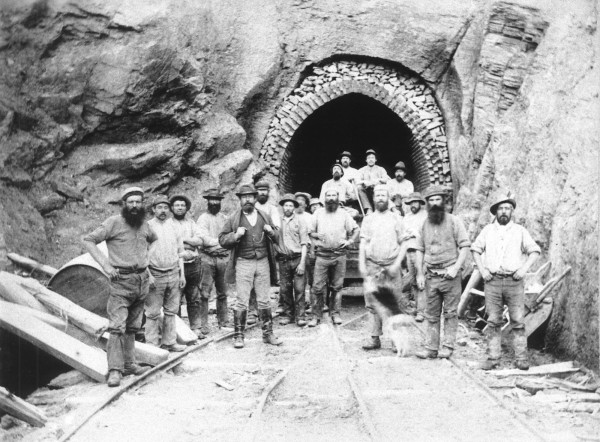 There are three tunnels along the Trail; two are located in the Poolburn Gorge and the other in the section between Tiroiti and Hyde.
Bring your torch and go slowly through the tunnels to admire what would have been a huge challenge for the men working on them - take the time to walk the short track to the tunnellers camp beside the Poolburn Tunnel.