At the halfway point along the Otago Central Rail Trail, our lodge is the perfect stop to enjoy the regions stunning scenery.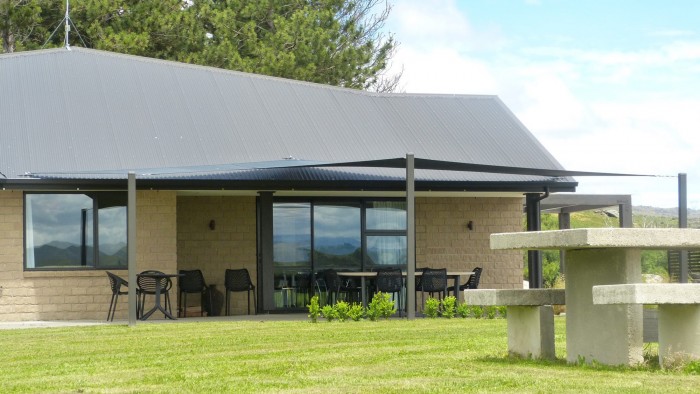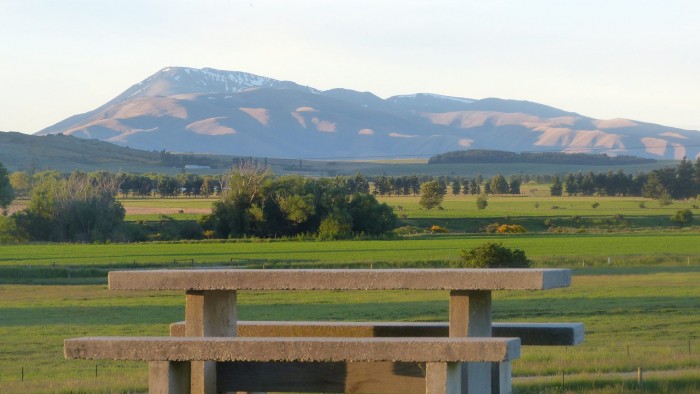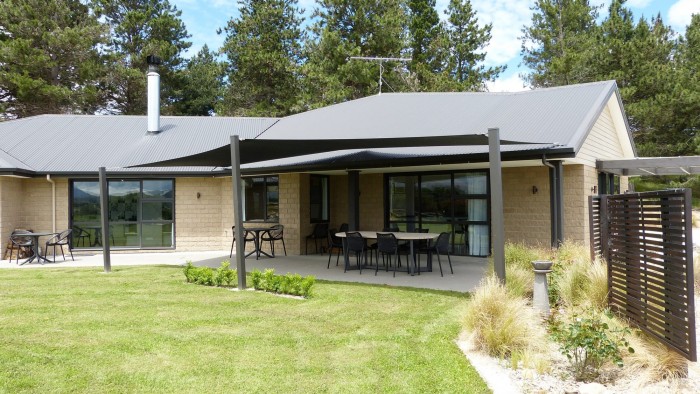 About Inverlair Lodge
nverlair Lodge is well suited to the needs of rail trail bikers and walkers as well as a perfect setting for wedding anniversaries, family reunions, corporate functions and conferences. Or those wishing to explore the Ida Valley / Maniototo districts. Purpose designed and built Inverlair Lodge is right on the trail at Oturehua (and conveniently close to the historic Golden Progress Mine, Gilchrist's Store and Hayes Engineering ).
Accommodation for up to 16 is in 4 standard and 2 family rooms all with ensuite. The ingenious open-plan design of the dining and lounge provides ample space for groups to get together while allowing privacy for other guests. Outside Spa Pool & BBQ Facilities.
To make the most of the north facing elevated site and those famous long Central Otago summer days, wide-opening doors create a wonderful indoor-outdoor flow. The views across the Ida Valley to the table-top Hawkdun Range are truly spectacular, further adding to reasons to make yours a more than one night stay at Inverlair Lodge. Should temperatures drop there's plenty of heating including a centre island fire in the lounge.
Hosts Kathy and Tony look forward to welcoming you to Inverlair Lodge and the opportunity for you to discover just how much Oturehua and the Maniototo has to offer.
$115 per person for 2 or more
$180 single rate. Children under 3 Free
BBQ packs available (3 Meats, 2 salads, potatoes & Breads) $35 pp or $25 pp for children under 12
Facilities include Spa, BBQ area and Wifi throughout the lodge
Tariff includes continental breakfast but cooked available by request at extra cost.
Bacon and Eggs. From $12 per person
Contact
Hosts
Kathy and Tony Hurley
Endorsements