Built from 1898 and opened in 1900, Dunstan House is an iconic local historic building situated in the heritage Precinct on the main street of Clyde.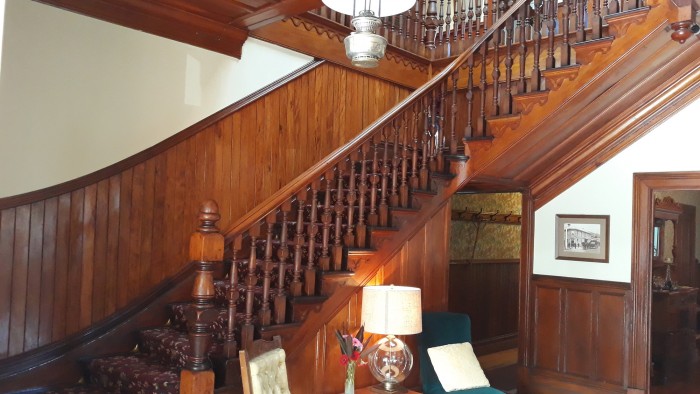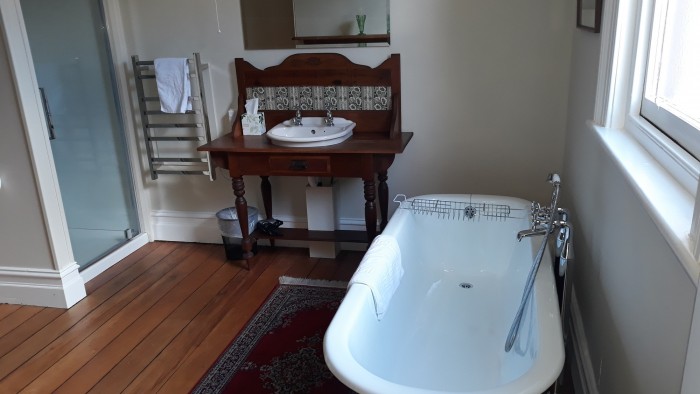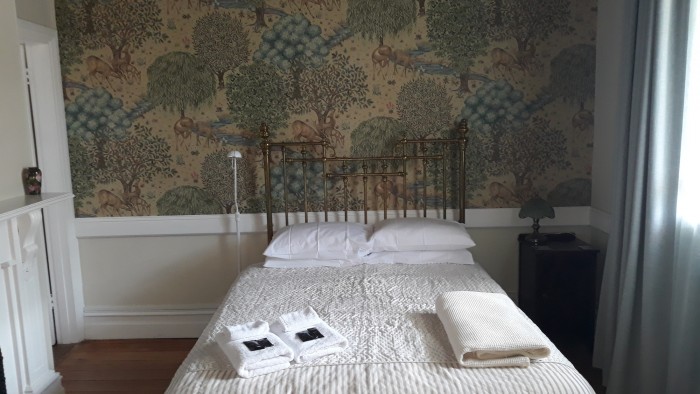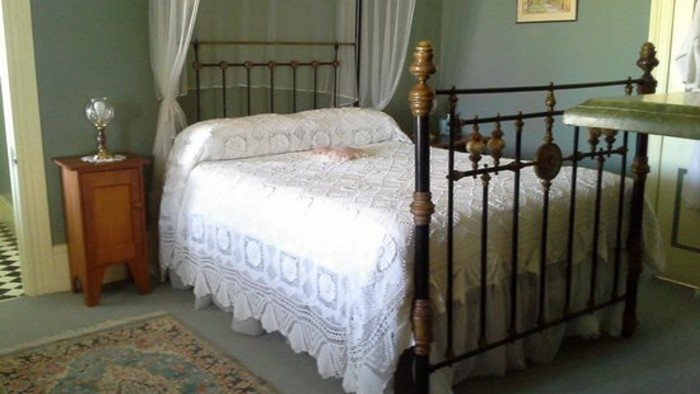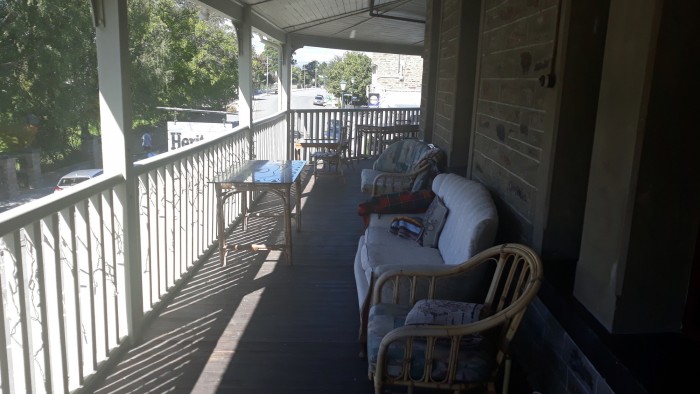 About Dunstan House
It's grand entrance has welcomed many travellers over its 118 year life, from the original weary travellers stepping off the Cobb & Co stage coach, to the more recent cyclists at the beginning or end of the Otago Central Rail Trail. Whether exploring the regions historic goldfields; discovering the fine wines of Central Otago, and simply looking for a luxurious getaway, visitors find Dunstan House a friendly warm "home away from home".
Offering boutique accommodation, this heritage hotel features the original elegant kauri wooden staircase which links the living areas and accommodation. A large colonial veranda overlooks the main street of Clyde offering an elevated sunny spot for guests to soak in the atmosphere.
Guests will find each of our rooms individually decorated, and offering authentic elegant turn-of-the-century style, mixed with the modern conveniences and comfort.
Eight of the eleven rooms available have had full ensuites fitted while maintaining the historic feel, which also include the original deep claw foot baths, and the same attention to detail and dedication to comfort. A mixture of King, Queen and double sized beds are available, with three rooms also having the convenience of an extra a single bed.
The suite, complete with canopied bed and a private lounge, provides a romantic ambience, and is ideal for honeymooners, or couples looking for a romantic weekend away, or those who wish to soak up the tranquillity and privacy in an historic setting.
Contact
Hosts
Ian and Meredith Kerrisk
Endorsements