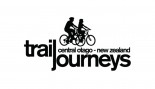 With a fleet of vans, buses, bike and luggage trailers, Trail Journeys is equipped to handle all your transport requirements.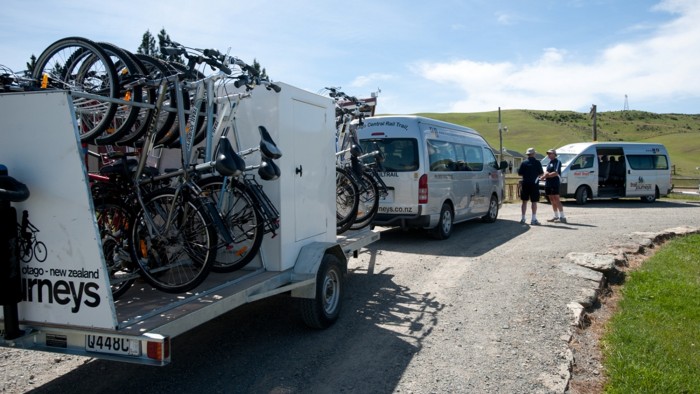 About Trail Journeys Rail Trail Express
The original itinerary planner, bike hire and transport provider on the Otago Central Rail Trail, we've lead the way with logistics and service since the trail opened in the year 2000.
Whether your group is large or small we will find an option to suit you so drop us a line to discuss your ideas and we will help "get the wheels turning" on your Otago Central Rail Trail experience.
Trail Journeys is a locally owned and operated family business that grew out of a 2 man bike & kayak shop in Alexandra. We believe in quality with genuine, friendly service and support; some say we are "committed to a fault" to ensuring you have a great experience whilst in our care.
Use our free booking service and let us put a customised Rail Trail experience together for you. We can book any aspect of your tour from accommodation to bike hire, side trips and attractions and we offer the full range of transport services.
We also offer all-inclusive Guided Tours on the Rail Trail. These are great value when you consider all the side trips and meals that add up to a truly complete package; not to mention our fantastic guides and vehicle support.
Along with the Avanti design team we have created custom designed hire bikes for extra comfort and reliability; our puncture resistant tyres are just one example of the added peace of mind you can expect.
We have depots at both ends of the trail for your comfort and convenience. Both have secure car storage options, toilet, shower, changing and shopping facilities for cycle accessories, snacks, drinks, last minute necessities and souvenirs.
You can relax in lounge facilities with complimentary tea, coffee or hot chocolate while you wait for friends or your onward transport to arrive and both buildings are alarmed so we can store any valuables not required while on your journey.
Contact
Endorsements