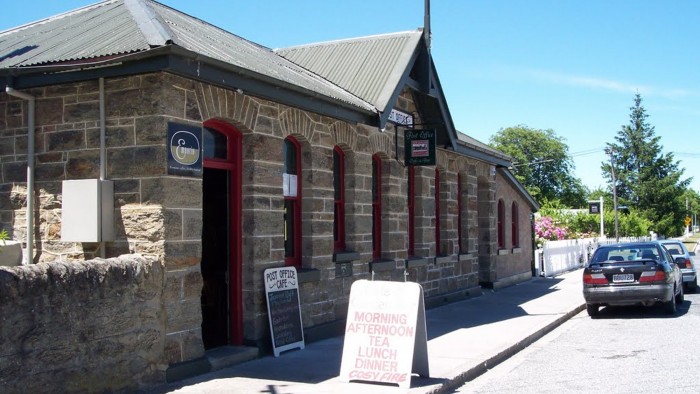 About Clyde Post Office Bar and Café
Great menu choice, historic ambience, coffee and local wine selection.
Whether it's a quiet drink with friends or an appetizing meal, The Post Office Cafe is the place to be.
Sit out in the garden bar and breathe in the scent of lavender and roses on a hot summer day or cozy up by the open fire on a cold winters evening, and relish the great ambience and atmosphere.
Our cafe and bar is the perfect place to enjoy, lunch or dinner with family, friends or that someone special.
With an extensive menu, there's something for everyone's taste buds and budget. We also have available a wide selection of local wines, fresh baking (the best scones in the country we've been told), coffee, beers, spirits and non-alcoholic beverages. We are open from 10am daily.
Ritchie the chef/owner will be happy to sit and discuss menu options and ideas for those special occasions, birthdays, Christmas party's, weddings etc. We can seat up to 90 people inside and an additional 50 people outside.
A favourite for rail trailers to unwind after a hard few days of cycling or to relax before setting off on their adventure.
Contact
Hosts
Ritchie & Janine
Endorsements