Enormously popular with family groups, this campground is the social and sporting centre of Clyde over summer months.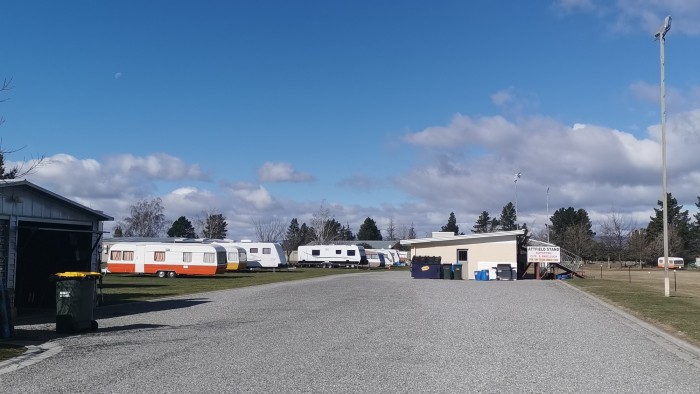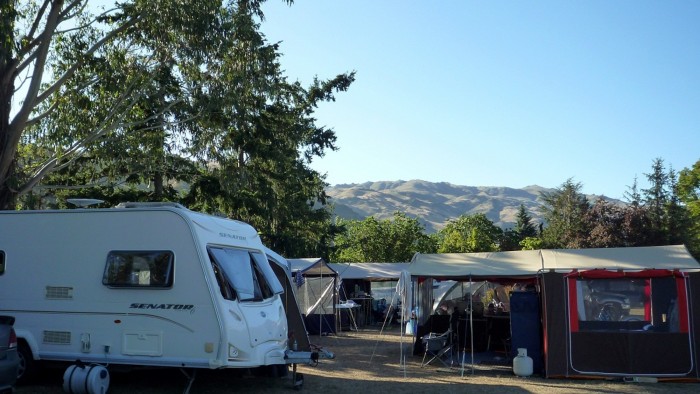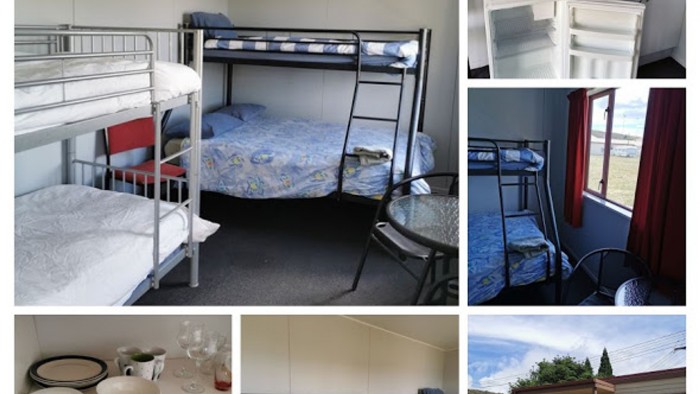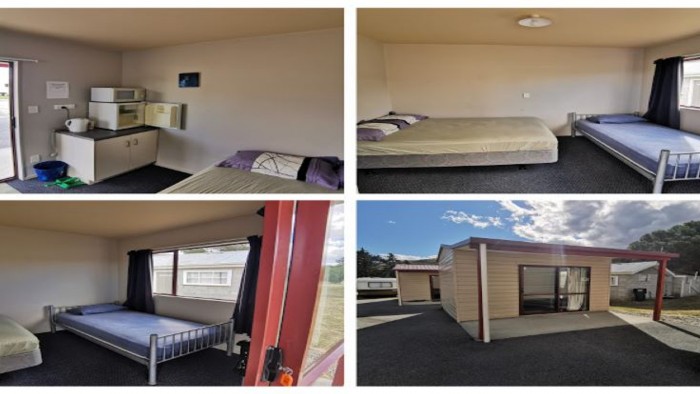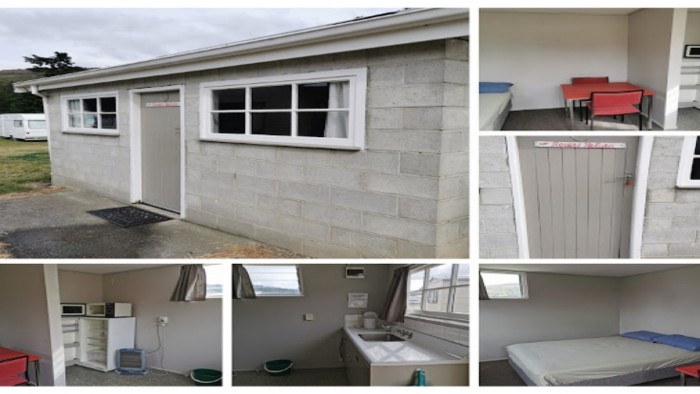 About Clyde Holiday Park
Indoor and lawn bowls, tennis, touch rugby, soccer and golf. It's all there, right at your doorstep. So too are fishing and boating on Lake Dunstan.
Rail Trailers with children are increasingly frequent guests at the campground. Some bring tents, but most stay in cabins which are insulated, painted and carpeted. These are relatively new and are kept clean and tidy by hosts Gary and Roslyn.
Cabin accommodation have a small fridge, microwave, and supplied bottom sheet and pillows (duvet and towels can be hired)
1 or 2 person double bed mattress and base this is an old original brick hut so a little different to the others, a sink, although insulated, carpeted and painted, this cabin can be a little cooler due to the age.
2 or 3 person modern style cabin double bed and 1 single bed,
Family bunk style double bottom single on top, second bunk is single top and bottom up to five people.
Mattresses are comfortable foam with mattress covers. A sleeping bag or duvet is required.
There's no shortage of campground toilets and showers. The communal kitchens are bright and spacious with stoves, basic crockery and cutlery. Dining space and a T.V. lounge in the main. Children staying at the campground have free run of the playground at next door Clyde Primary School
Contact
Hosts
Gary and Roslyn
Endorsements