You can access each end of the Trail easily by road from several different directions and there are numerous places and stations along the Trail where the road crosses or meets it.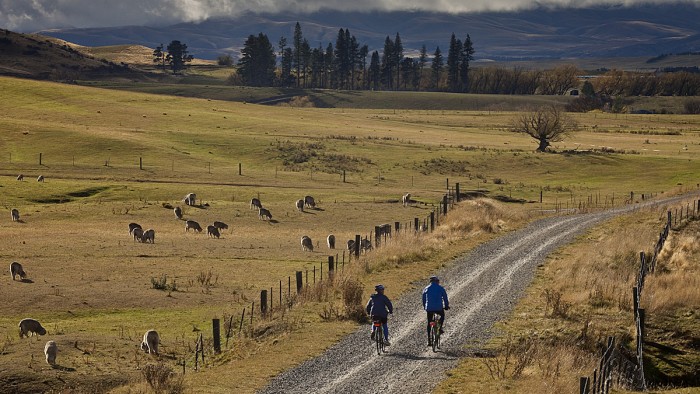 Some people park their vehicle at one end of the Trail and arrange transport back. There is public parking for your vehicles at each end of the Trail and also at some stations along the way, if you want to just do part of the Trail. Some bike hire operators also have their own depots at different points along the Trail for bikes, and they provide car parking and storage. Secure parking is also provided at some accommodation places – some will cater for non-guests, for a small fee.
Others like to take a vehicle with them, especially if they have a support driver – then they can explore the countryside as well. You also have more options if you have road transport back-up – then you don't have to do the whole trip from start to finish, but can "cherry pick" the popular sections, plan for easier "downhill" sections, get the wind behind you, etc.
Road conditions are generally excellent, most roads are sealed – but beware of ice in winter. Some side roads have gravel, which requires slower driving and careful braking. Petrol may not be available at more remote country places so fill up when you can.