Rail Trail Shelters
As part of the Interpretation project, a concept design for a Trail shelter that "speaks" to the heritage values of the Trail has been developed for station sites where there are currently no shelters.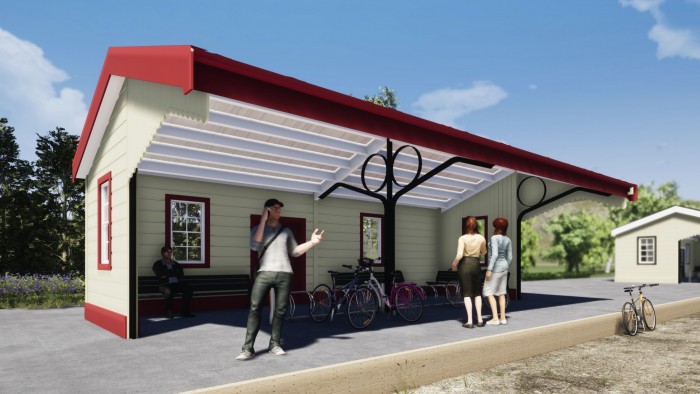 These shelters will provide a place for communities to tell their unique stories and will be inviting places for Trail users to spend some time. The new shelters could be either single or double bay and will be located to make the most of the views that our Trail has become well known for.
Concepts include options for one, two or 3 bays, depending on location.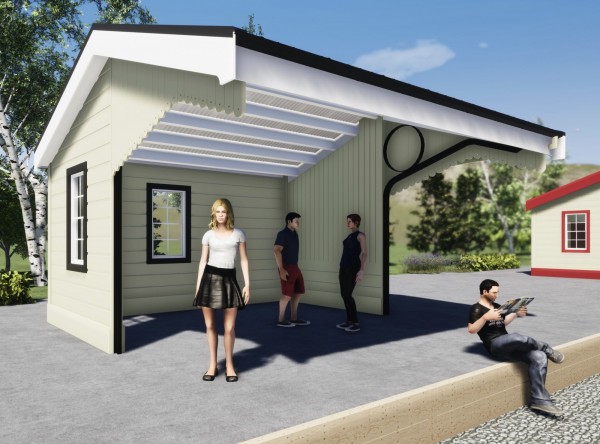 The concept plans are currently being turned into construction ready drawings for costing. This project will considerably enhance station sites, but will require significant funding and may take some time to complete. Watch this space.