The Otago Central Rail Trail Trust has a continuous programme of improvements along the Trail. Read more about what has been happening along the Trail.
Award for the Lauder Beautification Society
On June 5th Rail Heritage New Zealand presented their Restoration Award to the Lauder Beautification Society for the return and restoration of the Lauder Station building. Pam and Earl Harrex were present at this auspicious occasion to accept the award. The journey for the Lauder Community was a long one and the award is well deserved. A commemorative bronze plaque will be displayed prominently on the outside of the building.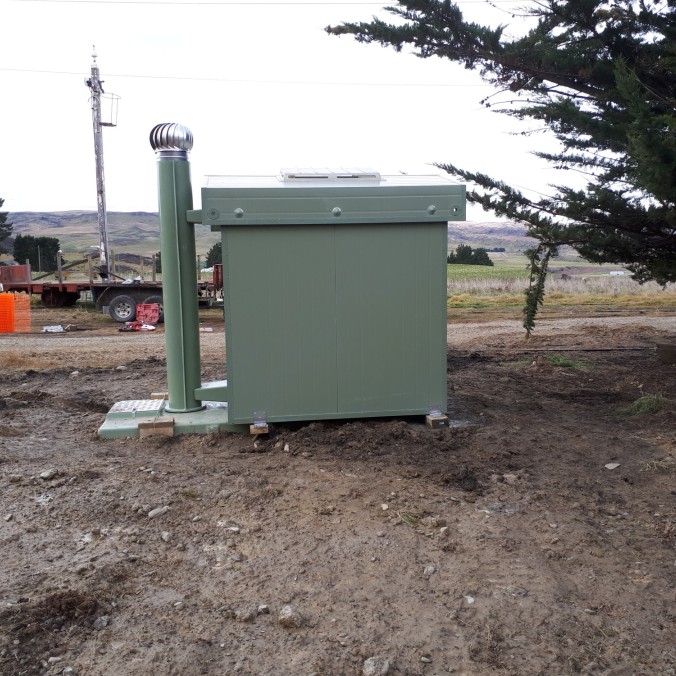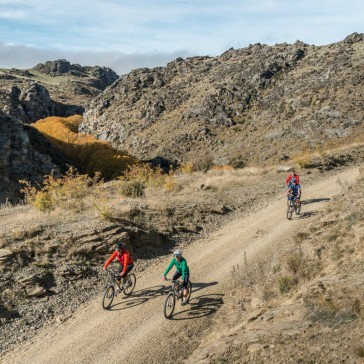 A New Toilet for Kokonga Station Site
A new fully accessible toilet has been purchased for the Kokonga Station site and will be in place for the start of the 2022/23 season.
The Otago Central Rail Trail Trust is promoting the use of Kokonga Station site as a pick up and drop off site for trail users and the toilet is part of that promotion work.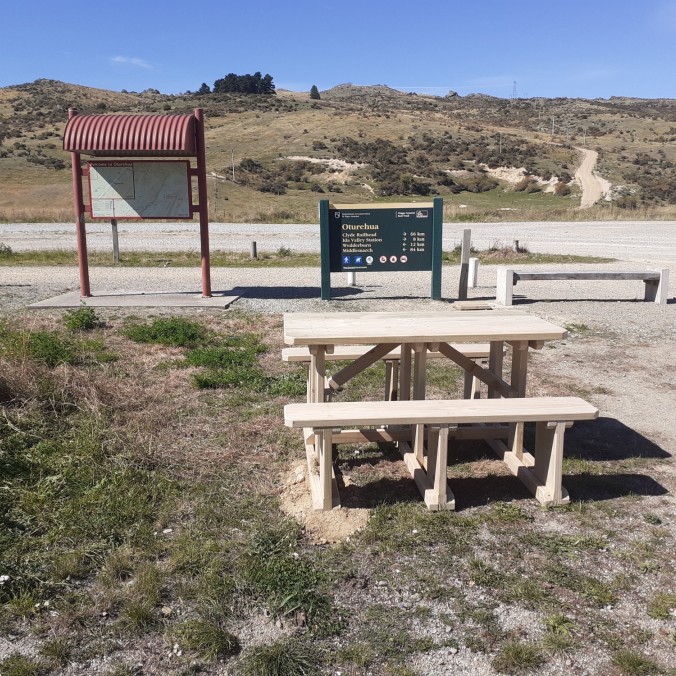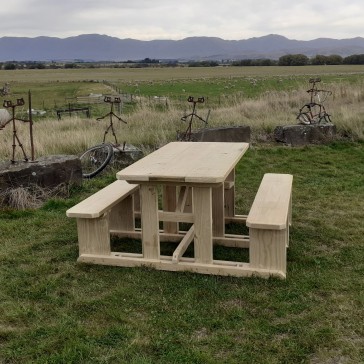 More Picnic Tables for the Trail
Over the last three years the Trust have been building and installing new picnic tables along the trail. In addition to the 9 tables that have already been installed, another 5 have been added to the fleet.
New tables can be found in Waipiata, Oturehua, at the Kokonga stone site and along the trail between Wedderburn and Ranfurly.
Visit Lauder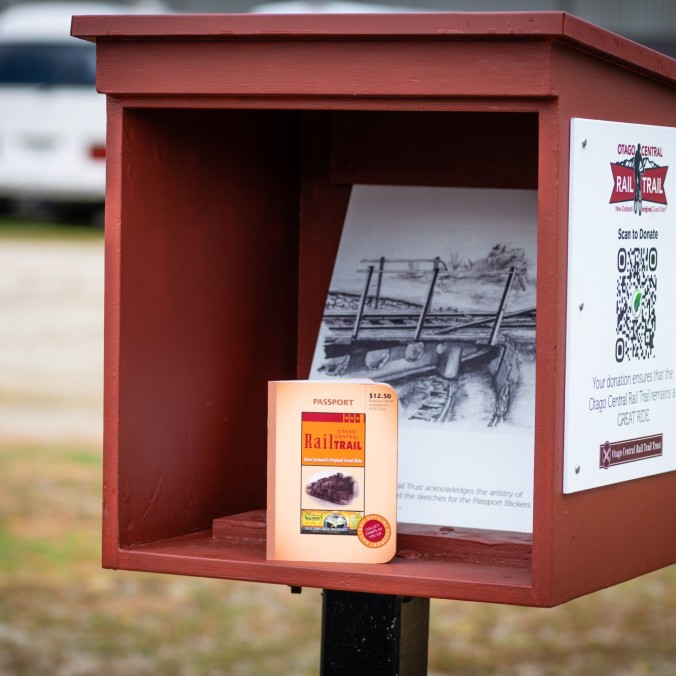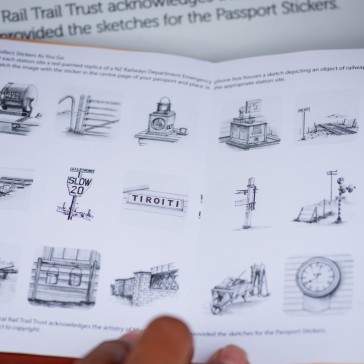 Changes to the Trail Passports
A new version of the Rail Trail Passport has been introduced, which replaces the "stamps" with a self-adhesive "sticker".
Each Passport now contains a central page of stickers, that can be peeled off and placed in the appropriate station site within the Passport; the "sticker" page will be easily removed once all stickers are used, leaving a clean and tidy momento of your Trail experience.
Get a Passport and Record Your Journey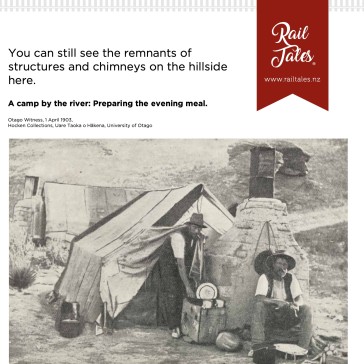 Interpretation Stage 3
Stage 3 includes 2 replacement point of interest panels and 6 more wayfinding signs at Station Sites. The panels and signs are currently being worked on and will be in place early 2023.
Our Interpretation project has been in progress for the last three years and has included interpretation inside the Hyde and Lauder Station Buildings, providing the opportunity for communities along the trail to tell their stories.
Check out more Trail Stories on our Rail Tales Website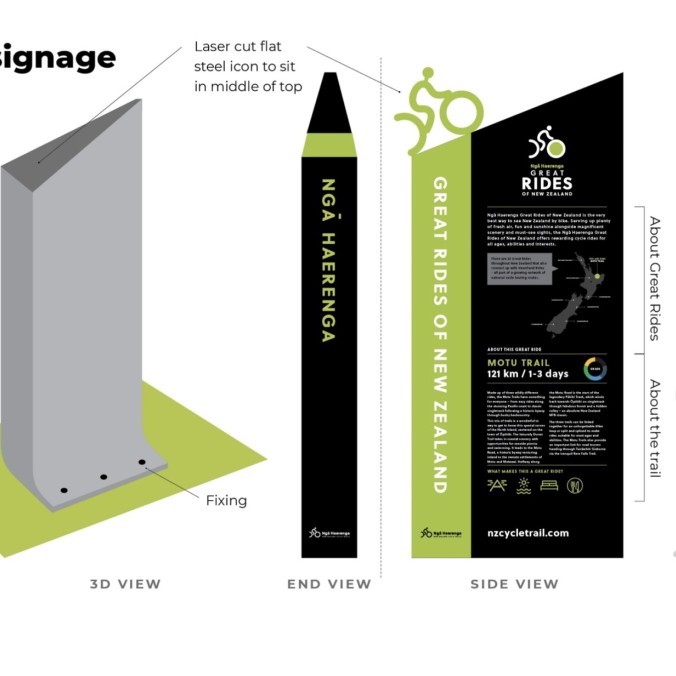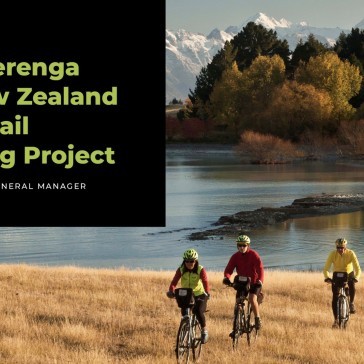 New Zealand Cycle Trail Great Ride Signage
Coming soon at the start/end of the Trail New Zealand Cycle Trails "Great Ride" Signage.
These signs are part of a rebrand for New Zealand's Great Rides. the signs on our trail will be in place for the start of the 2022/23 season.